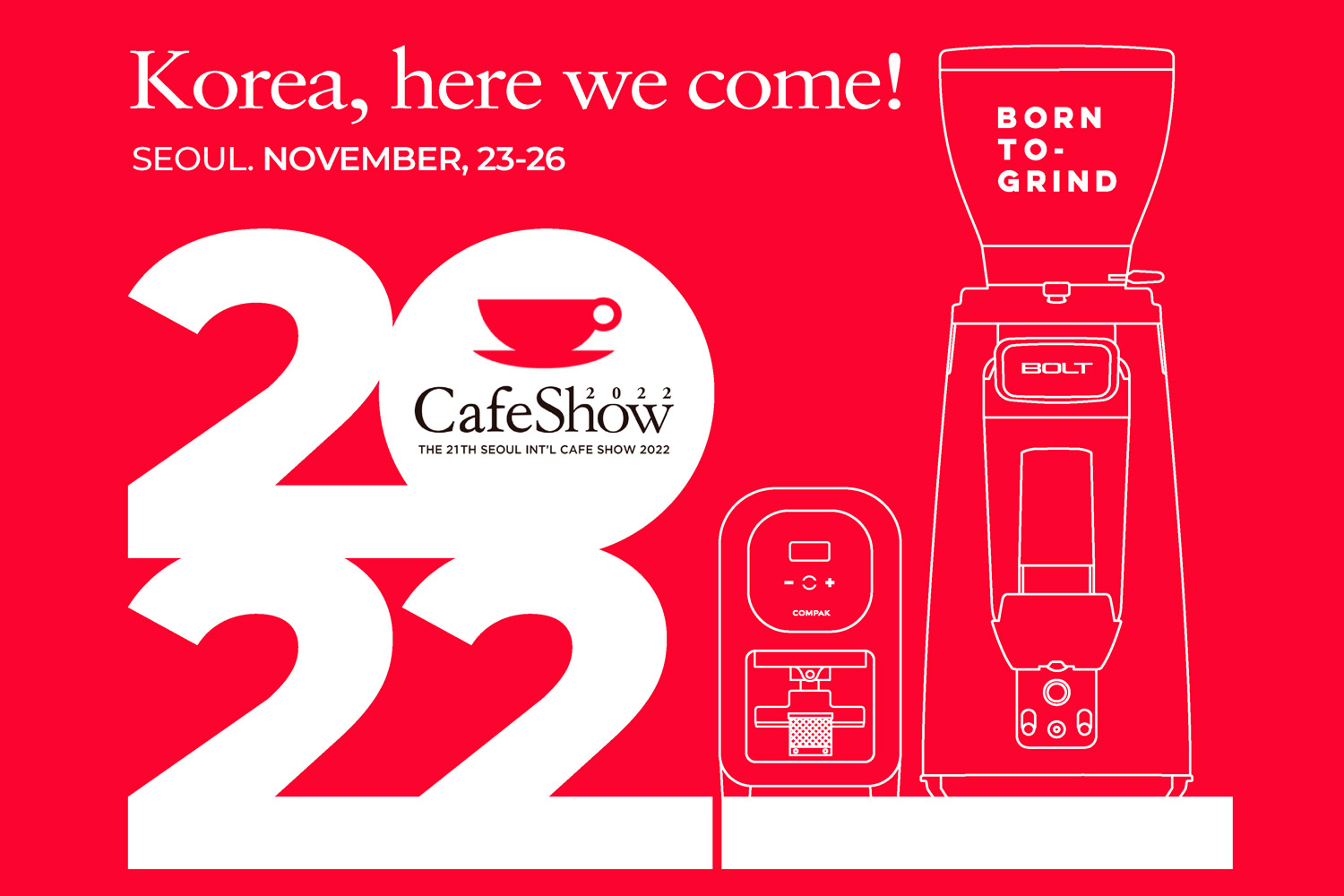 In front of a global audience of coffee professionals, COMPAK will present the BOLT, the company's new automatic grinder. Thanks to the stylized lines of its new design and improvements in technical and electronic engineering, the BOLT takes us one step further in the coffee grinder sector. The BOLT is specially designed to speed up operations and improve performance, coupled with a perfect distribution of ground coffee.

Come, try and enjoy the BOLT. You will be able to experience and put this powerful automatic grinder to the test and see the future of COMPAK grinders.

We are waiting for you at our stand C525, in the Coex Hall in Seoul.

Korea, here we come!