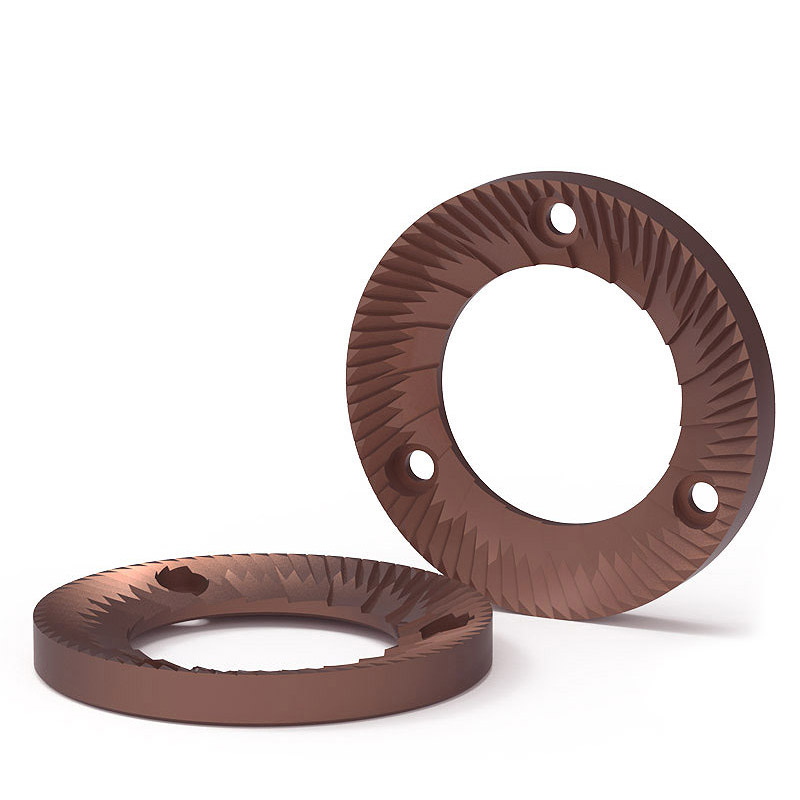 Burrs Red Speed
Low coefficient of friction and specially hardened material. Reduces heat generation.
Ø 83 mm: 5.000 Kg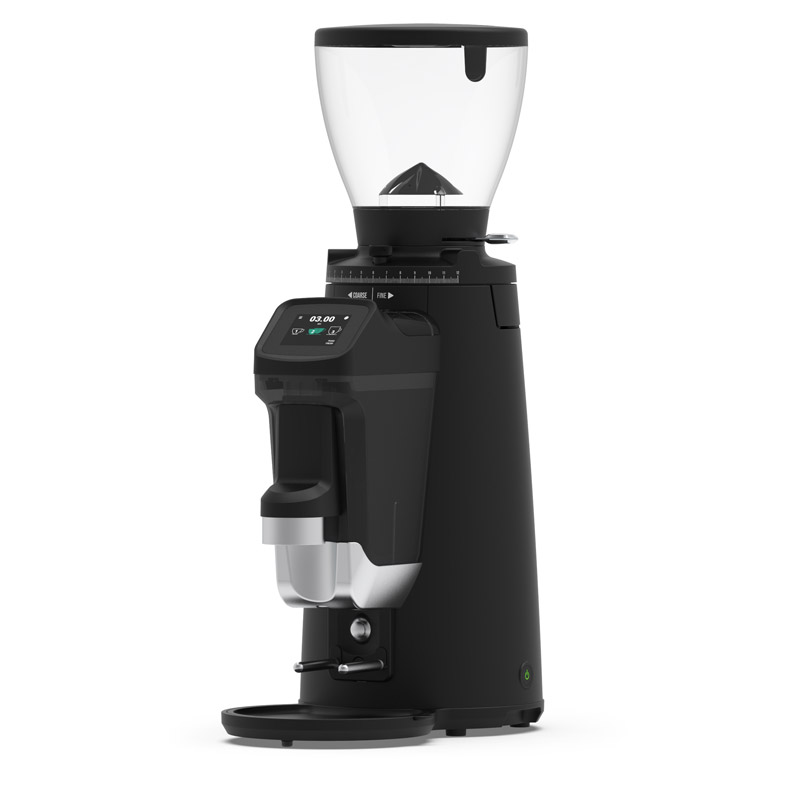 Total Black
Black matt elements: grind regulator, display cover, tamper support and black cover.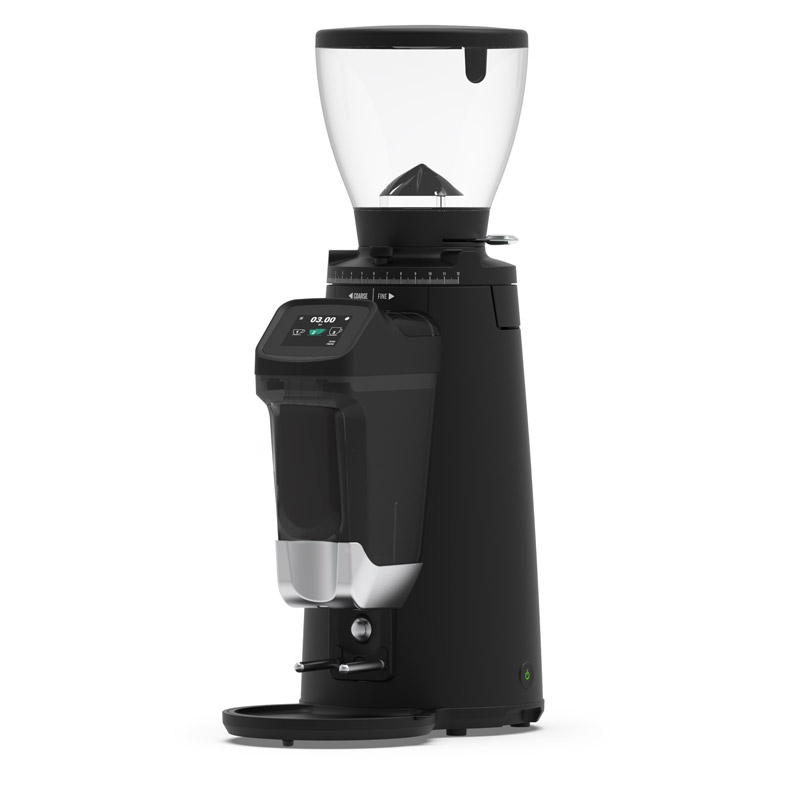 Pro Barista version
Without tamper.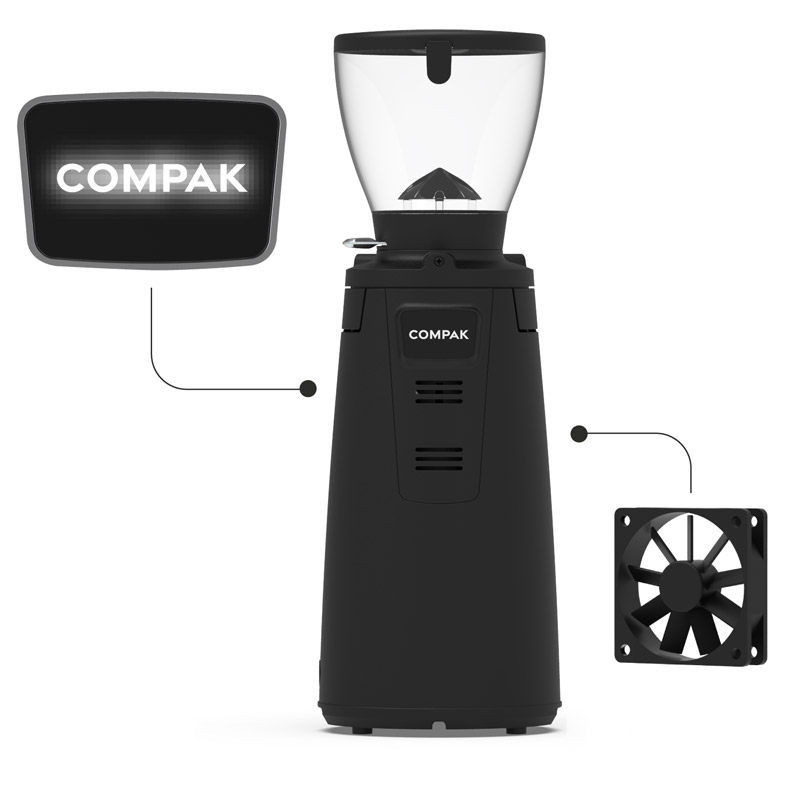 Back leds and fan
Leds to illuminate the rear image and additional fan to maintain a cool flow of air at all times.
Smoked hopper
Coffee protection from any external light.
Capacity: 1.250 g.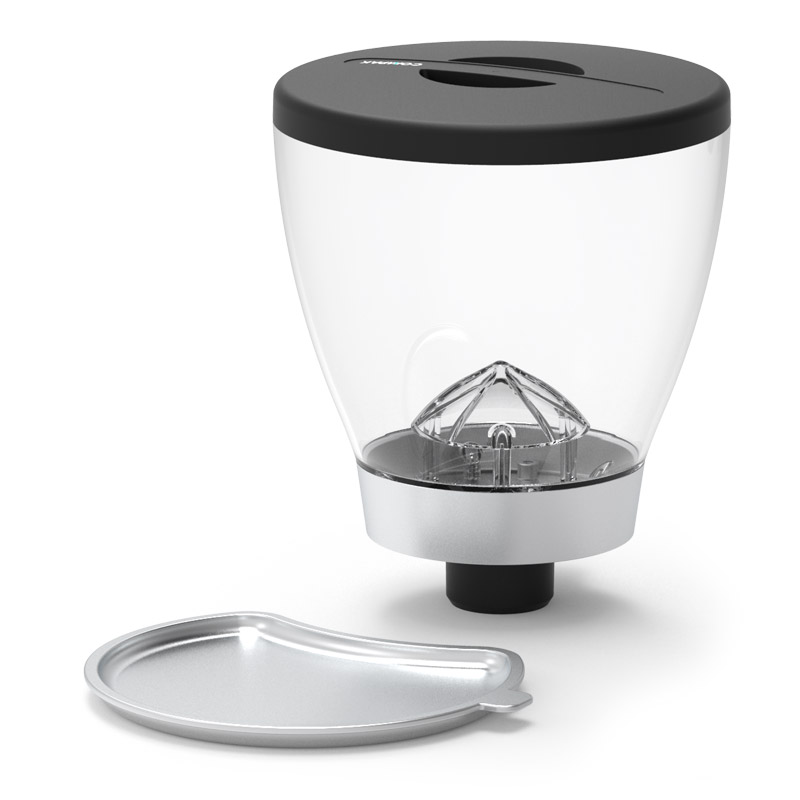 Polished hopper base and coffee collection tray
Polished aluminum finish.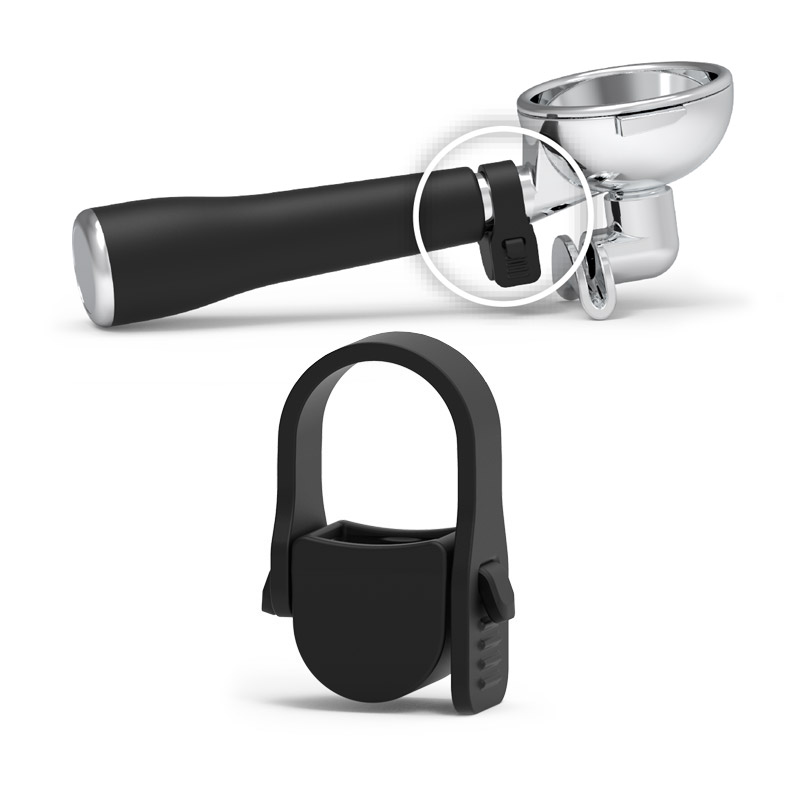 Portafilter detector
Detection of the double dose through the sensor ring placed on the portafilter.