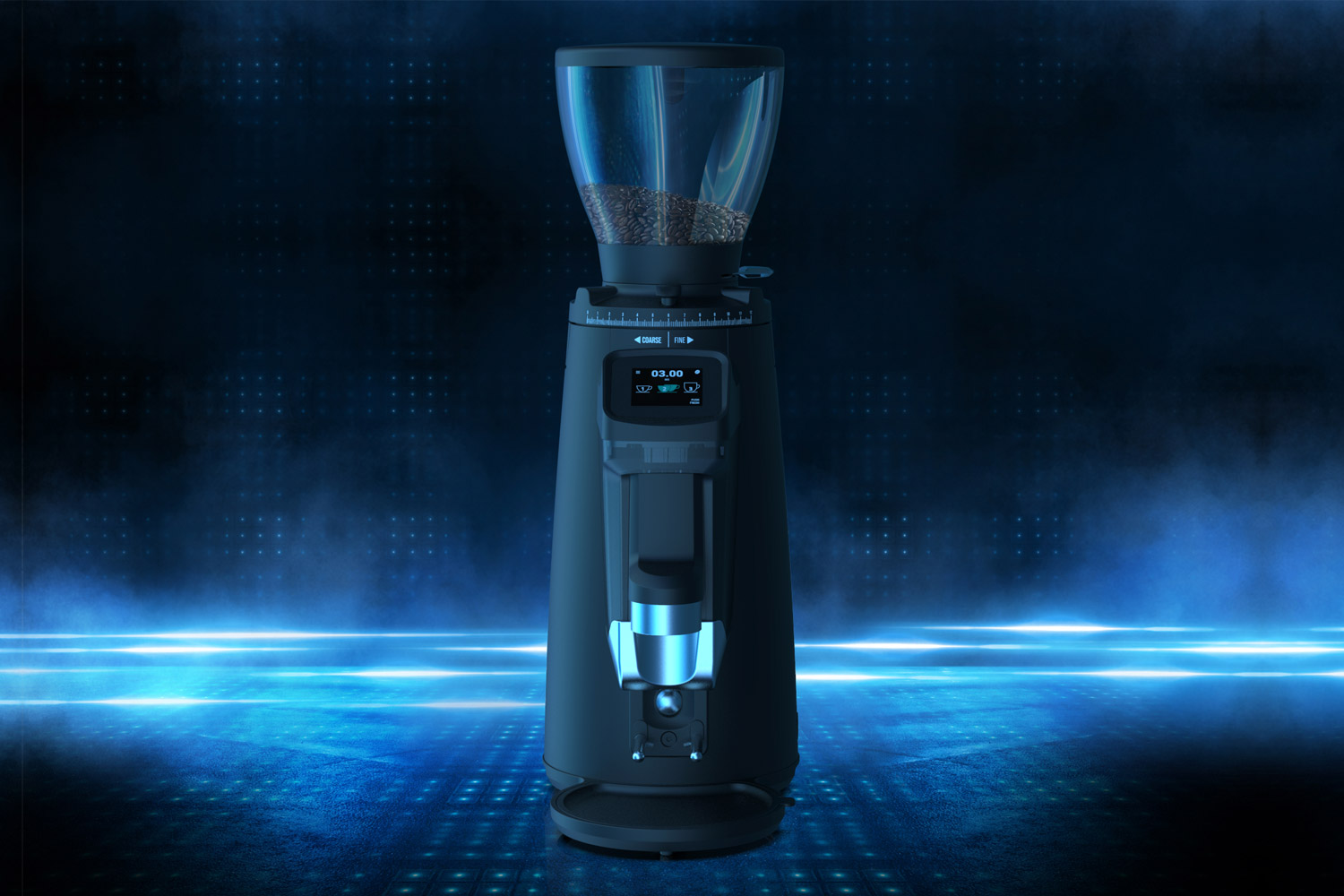 The essence of this new grinder is speed and improved workflow in the coffee shop. Pre-ground doses allow for dosing optimization and speed of operation, offering an improvement in performance together with a perfect distribution of the ground coffee.

The new Bolt incorporates a state-of-the-art 2.8" High Tech touch screen with which users can select different work modes. The Predose working mode will serve pre-ground doses and the Fresh mode will serve ground coffee on-demand. The data management system allows users to view the statistics of the doses served (both total and partial) or to control the wear of the burrs with a warning alarm for their replacement. Through the menu, one can also modify the grinding times of the doses, change the language, or protect access with a password, among many other functions.

An innovative system allows access to the grind chamber without losing the grind point, facilitating access to the burs for replacement and cleaning.

Also, a new hopper design adds a clip that will make it possible to display coffee recipes. As an option, the hopper will have an interior insert pocket for personalized hopper messaging and informative 360° displays.

Last but not least, the incorporation of a Wi-Fi system will allow remote management of the grinder, registering grinders and customers, checking coffee consumption and comparing it to the forecast for each customer or, if necessary, remote grinder shutdown.

With the Bolt automatic grinder comes a new generation of COMPAK products.